Hebrew Conversational classes - absolute beginners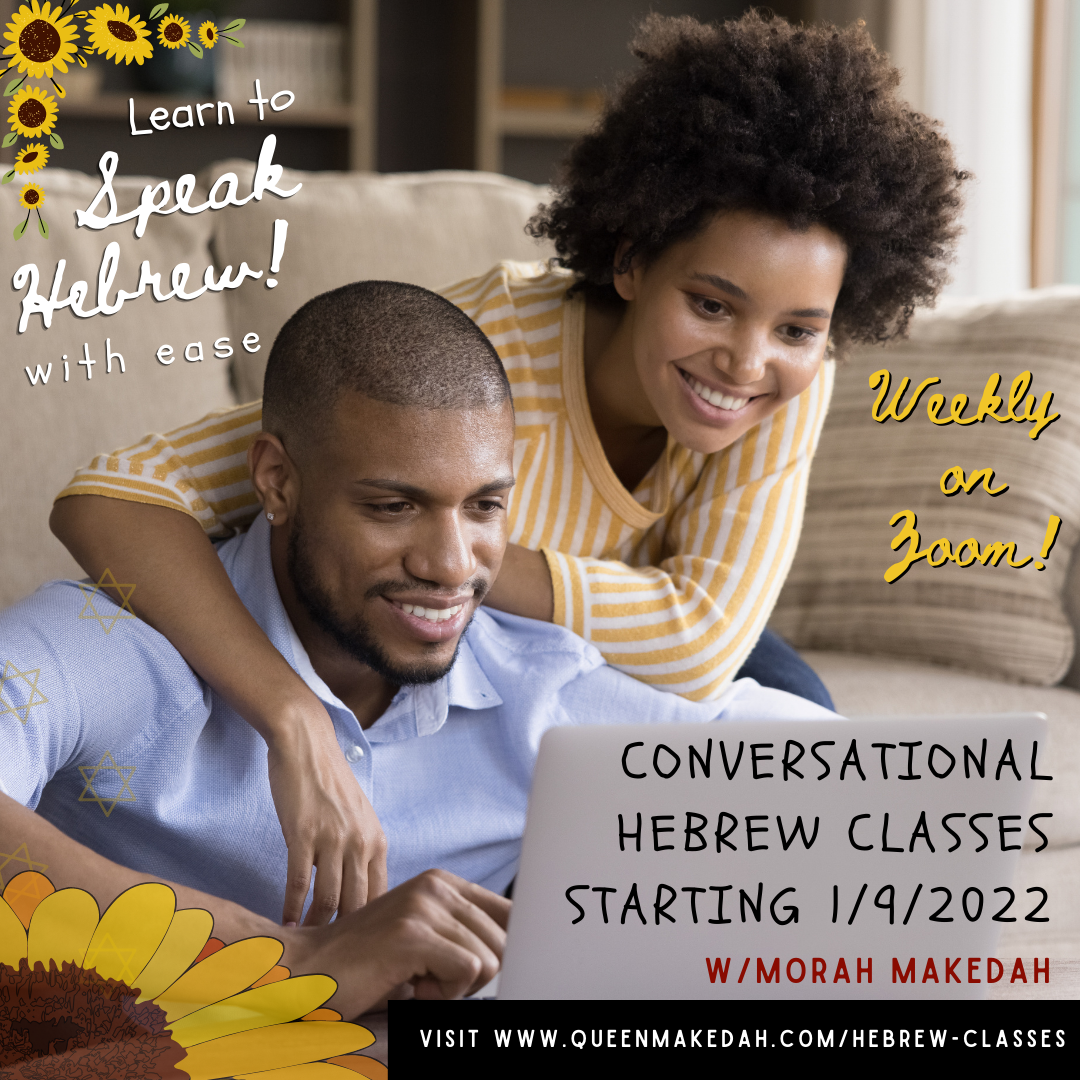 ULPAN OR PROGRAM: 
Morah Makedah will be using the Ulpan Or iHebrew curriculum this year, which is a fully equipped digital language immersion curriculum, designed to help students begin speaking Hebrew right away.
ABSOLUTE BEGINNERS CLASS:
This program is for students who have no background in Hebrew at all and introduces the language in a pleasant, easy and fast format.  This Online Digital Course is the ultimate tool for total beginners in Hebrew, allowing them to converse with native Israelis from the first day. 
One acquires the necessary knowledge in basic Hebrew in no time.  New vocabulary is built quickly allowing basic conversation with native Israelis on very useful topics.  The multimedia-rich content of this course includes fun video clips, as well as audio content accompanying the text. 
The 'Absolute Beginner' level digital course consists of several units, where new useful expressions are learned, being intertwined with learning the Hebrew alphabet.  Upon quick completion of the material, one is also able to read street signs, food labels, etc.
Vocabulary – the acquired basic orientation vocabulary relates to the following important topics:
Getting to know
Directions
Food
Reading & Writing: Throughout the learning units of this course, students will gradually learn the Hebrew alphabet, including Print and Script letters.
PROGRAM DEMOS:
To read more about the program or see demos on the Ulpan Or website, visit the link here.
FORMAT: 
Classes will be held on Zoom.  Because the Ulpan Or curriculum is an all inclusive Hebrew conversation program designed for independent or classroom study, students are able to prepare in advance for classes and in class the instructor will act as a coach.  
SCHEDULE: 
Absolute Beginner class will meet Sundays at 11:00 a.m. EST.  Classes will run from 12/12/2021 - 05/29/2022 and will run in four 4-6 week sessions: 
SESSION I:  12/12 - 1/16 (Break 1/23)
SESSION II:  1/30 - 3/6 (Break 3/13)
SESSION III:  3/20 - 4/10 (Pesach Break 4/17)
SESSION IV: 4/24 - 5/29 (transition to 1:1 tutoring)

For summer & fall months students will schedule 1:1 tutoring sessions directly with Morah Makedah.
PACING: 
Our goal is to cover 1-2 lessons weekly in a 1 hour session and complete the level by the end of the session so that students can advance to the next level.  The pacing depends upon the comfort level of the students.  
HOW TO REGISTER & SUBSCRIBE:   
REGISTRATION BEGINS NOVEMBER 1st and ends NOVEMBER 15th:  PAY ONE TIME REGISTRATION FEE of $65 via PAYPAL to queenmakedah@gmail.com or Paypal.me/queenmakedah, which will reserve your spot and purchase your access to the Ulpan Or online e-books/curriculum for 6 months; the processing time takes a couple weeks to get you in the system in time for classes.   
SUBSCRIBE VIA PATREON - after December 1st, subscribe at the Gold Level of $50/month on www.patreon.com/queenmakedah .  Your first charge will come out the day you subscribe and once a month afterwards.  If students wish to subscribe right away, are welcome to do so and it will go as a donation if made before December.  
ORIENTATION - Orientation will be held on December 5th at 12 p.m. on Zoom at class time for both classes.  
PROCESSING:   Once you pay your subscribe on Patreon, you will immediately receive your Zoom invites to orientation and classes.   Everyone should have access to their accounts by the first day of classes and we will cover instructions on how to access your materials, pacing, study routines, curriculum, etc.  
INFORMATIONAL MEETING:
***Family discounts - If you are interested in your spouse or family members attending classes, speak with Morah about family discounts.  A youth's class may be opened for children 12 and under if there is a demand.