biography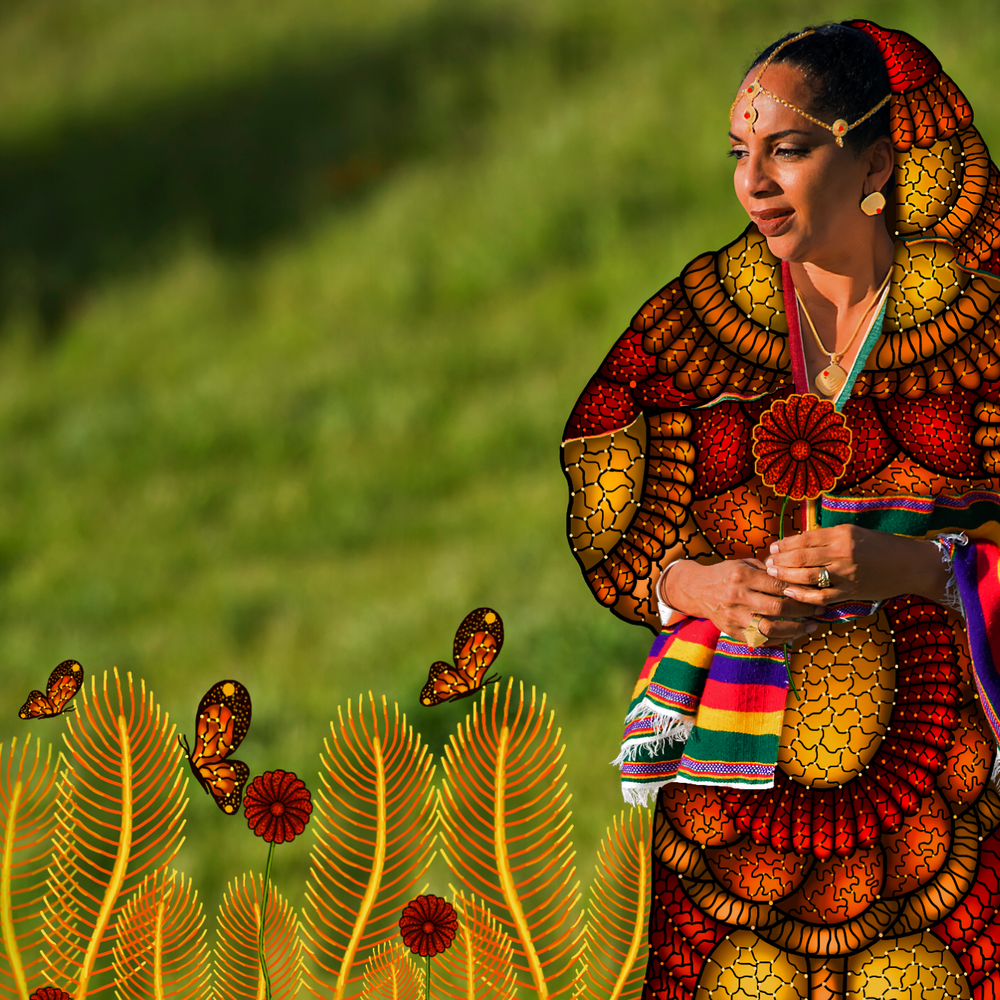 'Queen Makedah - Spreading Peace through Voice.'
- Andrew Creasey, Oregon Music News
Review of Queen Makedah's music and live show from Northwest World Reggae Music Festival.  
"

Queen Makedah's music inspires compassion and knowledge that can lead to a more unified world.  " - DJ Sista Irie
BIOGRAPHY
ABOUT THE ARTIST
Singer-songwriter Queen Makedah's healing music infuses smooth R&B vocals and sweet gospel harmonies into contemporary reggae and worldbeat rhythms - creating a unique brand of conscious music and soulful psalms (Tehillim) that uplifts and inspires.   
Makedah's upcoming album, Peace Process, is a continuation of her work to bring peace, enlightenment and healing to the world through music in these troublous times.    
BACKGROUND  
Born and raised in the midst of Kansas City's historic 18th and Vine Street Jazz District – home of the legendary alto-sax player Charlie Parker – QUEEN MAKEDAH'S role models were singers like Billie Holiday, Sarah Vaughn, Phoebe Snow,  Wanda Hutchinson, Tremaine Hawkins, Minnie Ripperton, Cheryl Lynn, Roberta Flack and Phyllis Hyman. Following the lead of such vocal trailblazers, the talented young songstress won a host of local talent shows and a recording contract with Intrepid Records by age 16.  
As a youth during the turbulent 70's in America, Queen Makedah's passion for reggae music was kindled by the truth and rights message and revolutionary sound of the legendary Bob Marley and The Wailers, backed by the soulful harmonies of the I-Three's reggae queens Judy Mowatt, Marcia Griffiths and Rita Marley.  
DISCOGRAPHY  
Makedah's talent as a songwriter began to bud in Israel, out of which her freshman album arose – 'The Awakening,' which was co-produced by Ras Michael and the Sons of Negus.  She has since co-produced her sophomore album 'Spiritual Healing,' an EP entitled 'Bless Africa' and will release her 3rd album 'Peace Process' this Fall (September 30, 2020).    
The much anticipated Peace Process album delivers a series of conscious collaborative tracks with Zion I Records (Midnite, Lutan Fyah, Jahdan Blakkamore and more) such as 'Suspicious,' 'I Am Shem,' and 'Hoo Yahvo.' 
Other  surprise collaborators include Holy Mt. Zion with producer bass player Christopher Meredith (The Miseducation of Lauryn Hill, One Bright Day by the Melody Makers, Stephen Marley).  
Also gracing the album are budding rappers Courtney Bell and YoAhd (a.k.a. E-kwayZion) will on 'Lay Down Your Guns' and 'Deliver Us' - all making the album well worth the 7 year wait!!!
LIVE PERFORMANCE  
'Queen Makedah thrills the crowd with charisma and vocal bravado,… infusing R&B, soul, and gospel into traditional reggae grooves,…spreading peace through voice.'  Andrew Creasey of Oregon Music News  
Queen Makedah's live performance earned her a place at the center of United Reggae Magazine's review of the Sierra Nevada World Music Festival:   
"Makedah and her impressive all-star band really embodied the spirit of the Sierra Nevada World Music Festival; conscious music artists and projects representing influences from all corners of the globe, simmering together on a common ground and bubbling over with all-goodness." Jessica Dore, United Reggae Magazine   
Since touring the USA, Queen Makedah has shared the stage with reggae greats like Don Carlos, Sister Carol, the Twinkle Brothers, The Rastafarians, Winston Jarrett, Rootz Underground, Bambu Station and Groundation at some of the most celebrated world music festivals in the world, including the Sierra Nevada World Music Festival (SNWMF), the Northwest World Reggae Festival (NWWRF) and Monterey Bay Reggae Fest (MBRF) to name a few.    
CHARITY  
Through her former California non-profit, Empress Meditations, Queen Makedah worked to bring recognition to women in reggae/world music, while raising donations for charity.  In 2013, the 'Women for Peace' tour visited Sebastapol, Nevada City, Santa Cruz, Monterey, Berkeley, Pacifica, Point Richmond's Summer Concert Series and Oregon's Northwest World Reggae Festival, plus aided A Safe Place, Oakland's oldest shelter for victims of domestic violence.   
Now back in Israel, it's going to be exciting to see what's in store for this gifted artist.
For BOOKINGS interviews, reviews, etc., contact bookings@queenmakedah.com. 
QUEEN MAKEDAH'S MUSIC music is available on her website and on all digital outlets, including Cdbaby, Itunes, Spotify, Youtube, Soundcloud and more. 
Visit www.queenmakedah.com  for more information.