monthly subscription
The language and the music platform have converged under the monthly subscription platform of Patreon.com at www.patreon.com/queenmakedah.   
Through subscriptions, Hebrew students will have the opportunity to support Queen Makedah's work as a psalmist/praise artist as they pursue Hebrew language studies.  The added perk is that they will also get access to the set-apart music benefits such as access to livestream events, discography, e-books and behind the scenes content. 
Scroll down to see all class info below.
gold patrons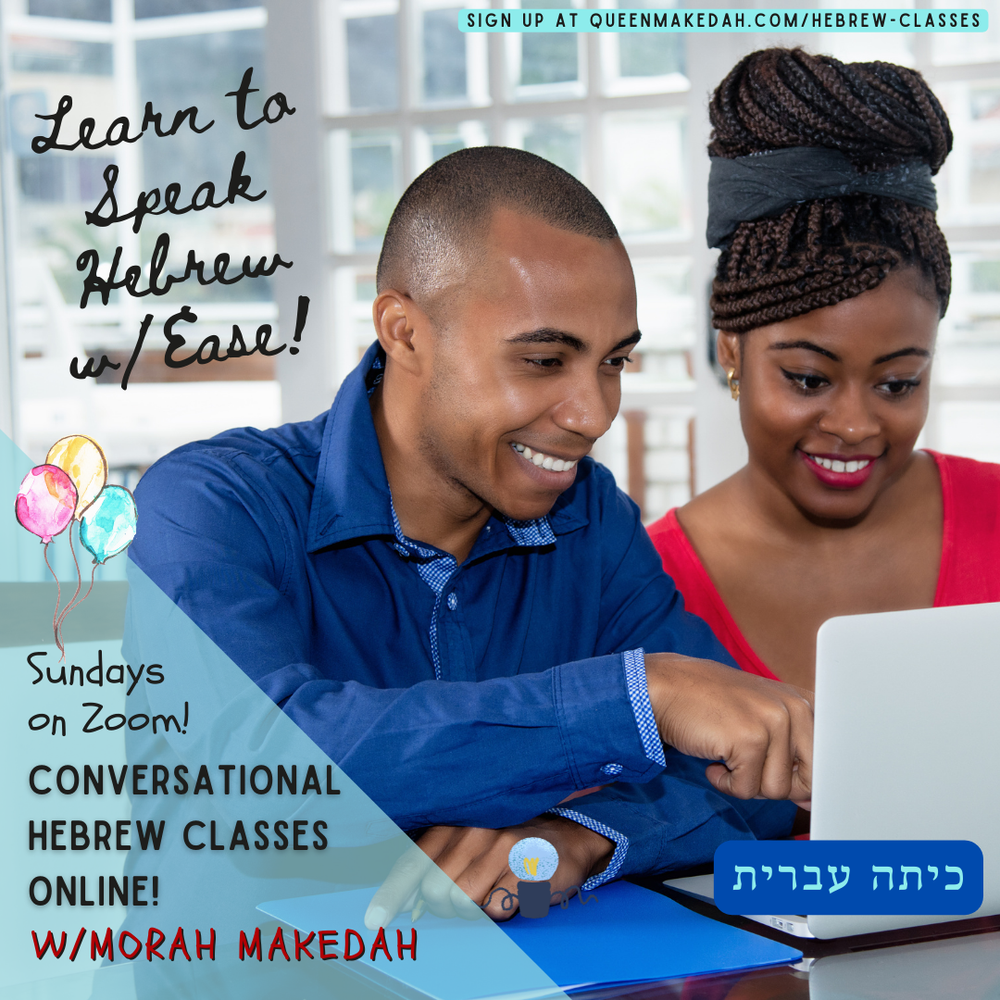 Hebrew Conversational
Weekly Small Group Classes
Fans who subscribe at the Gold patron level ($50/month) and above, receive the benefit of weekly small group instruction in modern conversational Hebrew language using the Ulpan Or multi-media curriculum with Morah Makedah.
The classes meet Sundays and are perfect for students who wish to travel to Israel, are planning on making Aliyah or who want to identify with and understand the language of Torah.
FOR INFO ABOUT:
Absolute Beginners class CLICK HERE.
Novice Level Classes (Low/Mid/High) CLICK HERE.
Intermediate classes (low/mid/high) CLICK HERE.
Before signing up, please take the placement test here and contact/send the results to me at Morah Makedah at morahmakedah@gmail.com. 
Afterwards, we will discuss the best placement for you and the dates classes will begin.
Click on the class page links for full info on how to register and subscribe.
SAMPLE VIDEO:
To watch a sample video of short clips from actual classes with Morah Makedah (beginner, novice and intermediate levels) watch this YOUTUBE VIDEO CLICK HERE.  
free for all patrons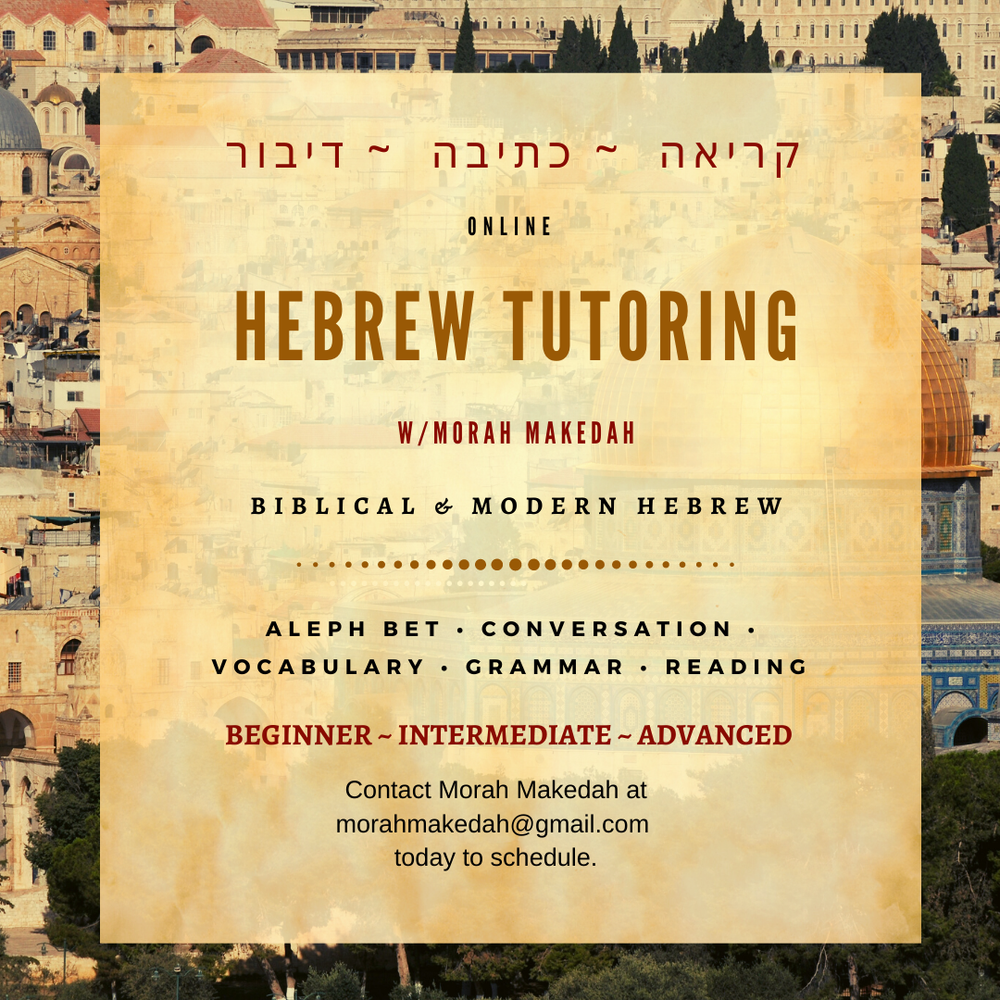 1:1 Tutoring w/Morah Makedah
Weekly session in Biblical or Modern Hebrew
If 1:1 tutoring works better for your schedule, contact Morah Makedah at morahmakedah@gmail.com directly to discuss your learning goals and her availability for this semester.  1:1 tutoring is $100 monthly (4 one hour sessions per month at $25/each).